Promotional Products
MAKE BRANDING PART OF YOUR IMAGE

Promo items, give-aways, freebies or just stuff, whatever you call them, items imprinted with your logo or name that you mail or give to your clients, incease client loyalty and retain current customers. They generate business and referral business, two of the most cost effective ways of marketing your business. Let us show you how your next campaign can be successful by making branding an integral part of your marketing strategy and keep your image in front of your client even when you are not.
LOOK YOUR BEST

We help you with the development of your promotion by finding the appropriate high quality, cost effective, promotional product to keep your name in front of your client on a daily basis. We can discuss options with you by phone or we can e-mail you product images, descriptions, and pricing. If you have questions, please don't hesitate to contact us for the promotional product you are looking for. We have a database of over 500,000 products. This site is a sampling of the thousands of categories and items that we carry.
Featured Item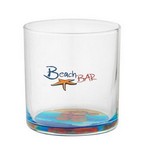 11.75 Oz. Rika Drinking Glass
Sleek and simple describe our 11.75 Oz. cocktail glass. There is plenty of room for your favorite drink plus ice if you please. Great for every day use or any event. Add a full color imprint on the bo...
$2.6667 - $3.2259
Signature Showrooms